Ultrasonic thickness gauge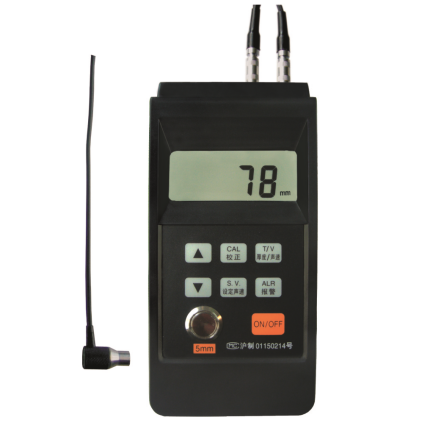 Ultrasonic thickness gauge is a new type of intelligent thickness gauge developed based on the principle of ultrasonic pulse reflection. The instrument uses a single-chip microprocessor to perform non-linear calibration and automatic zero calibration. It has a greater breakthrough than general ultrasonic thickness gauges in terms of function and technical performance. Therefore, it has a wide range of applications, convenient use and more accurate measurement. The upper and lower limit alarm functions specially designed for thickness inspection applications will bring greater convenience to users. This ultrasonic thickness gauge can be used to measure the thickness of materials that can transmit ultrasonic waves. Such as: metal, ceramic, plastic, glass, etc. This instrument is suitable for boilers, oil storage tanks, pipes, tubes, slabs, forgings, flanges, ship hulls, decks, rails, machined parts, etc. in petrochemical industry, shipbuilding, automobile manufacturing, power stations, and machine manufacturing industries. Thickness measurement and corrosion measurement. This instrument also has a strong detection ability for the measured parts with rough surface corrosion.
Equipped with mono-chip microcomputer, the thickness gauge has thefunction of autozero calibration,data procession and over limit alarm. It can do precise measurement without complicated adjustment.
Technical parameters :
Specification: Measuring range: 1.2~250mm (45# steel)
Accuracy: ±(0.5%H+0.1mm )
Sound velocity setting range: 1000~8000m/s
Power: 6F22 battery